About Aspexit
Deploy your digital services in Precision Agriculture
Measure, Analyse, Understand
NO, Precision Agriculture is not just for the rich!

YES, one can enormously improve one's practices with sober and frugal digital technologies!

NO, digital technology is not necessarily evil incarnate!

YES, I too am fed up with solely hearing about Artificial Intelligence, Big Data, and Block Chain.

NO, Precision Agriculture is not necessarily economically profitable (well, not until we put a price on the resources used and give sufficient financial incentives for environmental services rendered).

YES, the digital must serve agronomy and field expertise and must not and cannot replace them.
Aspexit
Après plusieurs expériences dans des structures publiques (CITRA, Landcare Research, Montpellier SupAgro, IRSTEA) et des entreprises privées (Telespazio, SMAG) en analyse et traitement de données agronomiques spatialisées, j'ai décidé de créer ASPEXIT pour accompagner les acteurs de l'écosystème agricole à déployer des services numériques en agriculture
Are you interested in the research projects I have been working on ?
Last posts
Discover the latest information and tutorials posted on this blog !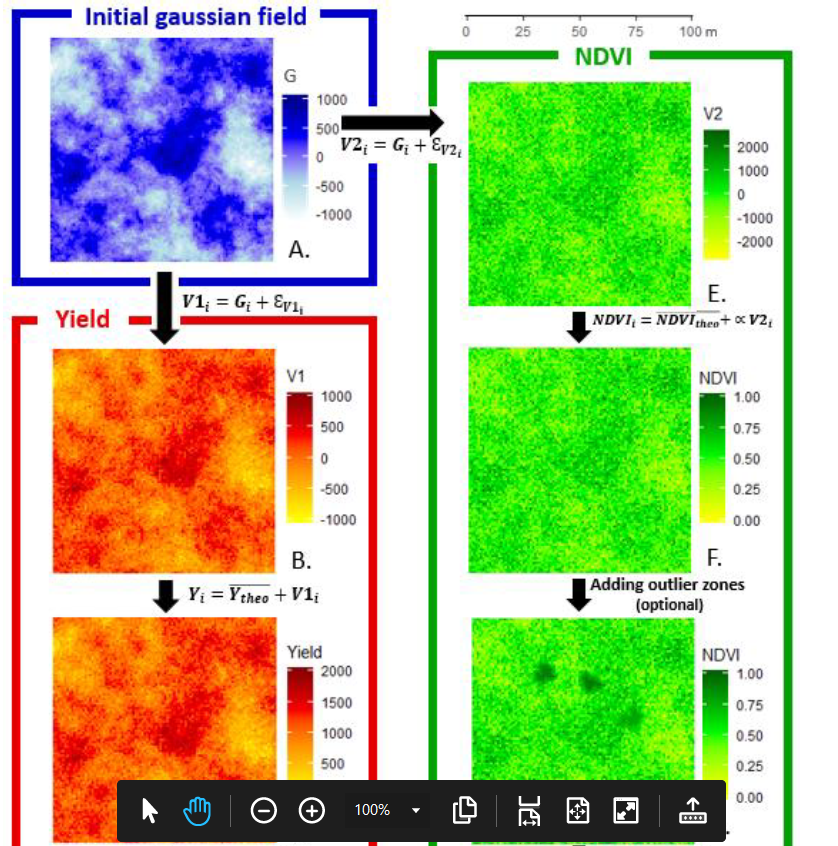 Generally speaking, when we want to evaluate the robustness and/or generality of an algorithm, we need to test it on a large number of data, with quite varied characteristics, to ensure that the algorithm will give conclusive results in the vast majority of cases. If we had the means to have real data or field Read more about How to generate spatially correlated data?[…]
Precision Agriculture is a data-based discipline; data that is collected to measure, describe, quantify, understand, or analyze agrosystems. A wide variety of measurement systems have been developed to measure agronomic parameters of interest, from plant vegetation status to crop yield, including weed detection and soil physico-chemical parameters. These increasingly sophisticated systems make it possible to Read more about Working with high-resolution data in precision agriculture[…]
Previous
Next